Here, I try to list my projects over the course of my life
Table of contents
Programming
Programming is my main activity. I have had a fair amount of jobs in programming industry, varying from web-development through cryptography and code obfuscation. I am really interested
in game development and programming for stock / currency trading.
Starting from 2016, I've quit my job and own "Coldwild Games" game development company (see http://coldwild.com/). I write most of my game-related updates there.
The biggest project I had so far has been "Blades of the Righteous" strategy game:
I have published it on Steam. I am not very happy how it turned out, but I am happy that I got it done till the end.
I have participated in Ludum Dare three times in a row, making following games (each took two days)
Ludum Dare 27, Demon Soldier: menace from the outer space.
Ludum Dare 26, Way of the cuburai.
Ludum Dare 25, Villains of milk and madness.
Social/Event Organization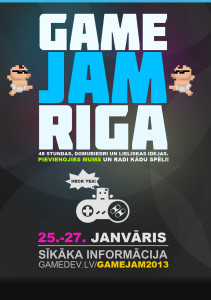 Translating
Translating, as well as interpreting are my hobbies.
I have the following experience with language works:
2013: Worked as an interpreter for Vinh Khuat, vietnamese contestant at New Wave 2013.
2012: Volunteered to translate a web book about python programming, http://programarcadegames.com/ to Russian language, finishing the translation of all 21 chapters. (Around 12000 lines total)
2012: Worked as an interpreter for the security of Nelly Furtado during the New Wave contest, ensuring communication between English-Latvian-Russian speaking people
2011-2012: Translating boardgame manuals from English to Russian